Naar jaarlijkse gewoonte, staan we in januari stil bij het afgelopen. We zuchten, omdat we telkens moeten vaststellen, dat we weer teveel geld en te weinig tijd gespendeerd hebben aan het lezen en het muziek beluisteren. Lees: boeken, platen en cd's. OK vinyl mag dan weer in de lift zitten, het wordt tijd om enkele bakken aan ons voordeur te zetten, met een groot bord er bij waarop te lezen zal staan: te koop, wegens plaatsgebrek…. Ik zou natuurlijk ook kunnen verhuizen…. maar die discussie wil ik liever niet aangaan.
Kortom geniet mee van de 'beperkte lijst' die opnieuw aangeeft dat erfgoed koesteren, veel belangrijker is dan zoeken naar de nieuwe Beatles of de nieuwe Dylan. Mochten ze zich onrecht aangedaan voelen, dan moeten ze dat maar komen melden aan ons deur. Kunnen ze direct snuisteren in 'den overtol'.
Het was een goed jaar, en het viel behoorlijk mee op die plaatsen waar ik mij regelmatig bevoorraad. 'De Heist'se Platenbeurs', een rist 'Oost-Vlaamse' (vaak kleinere) kringwinkels, waar de doorverkopers de weg er heen nog niet hebben gevonden. En dan waren er ook weer mijn Britse vrienden in 'Chester' en 'Hay', waar ik toch telkens weer kleine ontdekkingen doe.
In het al te vaak verguisde 'Mediamarkt' (Oostakker), opnieuw wat nieuw materiaal op de kop getikt. Zij zijn goed in heruitgaven die je nergens anders aantreft, tenzij via het net. Wat ik vooralsnog vertik. Effe googelen, bestellen en wachten tot het op de deurmat valt. Nope, want heeft weinig te maken met 'verzamelen' en het milieu wordt ook niet beter van al die kleine witte camionettes die de wereld doorkruisen, opdat je het toch de volgende morgen zou hebben, zelfs wanneer het al vijf voor middernacht was, wanneer je bestelde, en je beter in je 'beddebak' zou kruipen.
Ook de boeken intake begint wat stroever te lopen, nu de meeste 'Slegte' winkels uit het straatbeeld zijn verdwenen. Hay-on-Way blijft dus het mekka om heen te reizen, en te browsen in de diverse shops.
Over naar de lijstjes.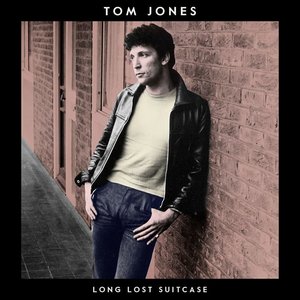 CD/LP's. Buiten categorie en dus niet in de lijst: The Beatles met de deluxe heruitgave van het White Album uit 1968. In tegenstelling tot andere lijstenbouwers kozen wij er voor om Marianne Faithfull de lijst niet te laten aanvoeren. Prachtige CD maar klinkt naar ons gevoel toch iets teveel als Nick Cave, en dus te weinig als haarzelf: Faithfull.
De Kinks hadden we de eerste plaats gegund, maar we kozen integendeel voor een CD die ons spreekwoordelijk van onze sokken blies: Tom Jones met zijn Long Lost Suitecase. Het moet gezegd dat de laatste drie cd's van Jones, een wel heel ander licht werpen op de man die nog door al te velen als 'die crooner uit de jaren zestig' wordt gezien. De blues druipt er van af. De stem is beter dan ooit, en de songkeuze is top.
Op 8 en 9 staan respectievelijk Rod Stewart en Joe Bonamassa. De enige in de top 10 met nieuw materiaal. Van enkele artiesten werd na tientallen jaren eindelijk lang vergeten materiaal op een degelijke manier uitgegeven. CCR (Golliwogs), Bob Seger en Paul McCartney behoren tot deze categorie. McCartney met de orchestrale versie van zijn tweede soloplaat Ram onder de naam van Percy Thrillington. McCartney haalde overigens met zijn laatste worp, Egypt Station, ook geen top tien notering. De plaat blijft na beluistering toch te weinig 'hangen' om er vaak naar terug te grijpen.
Weinig concerten bijgewoond dit jaar. Steve Winwood in het Rivierenhof 'wint' dan ook deze categorie. Lokaal genoten tijdens de Aalsterse kerstmarkt van Karel Meganck, finalist van de Voice Senior, en samen met de Night Time Heroes een uitblinker op de Amber Reunie Party afgelopen april, ook al naast die andere Voice deelnemer, John Woolley. Ontdekking: de ex-Irish Coffee muzikanten, samen met Eddy Piens, die nu door het leven gaan als Rockmasjien.
De boekenlijst (muziek) wordt aangevoerd door de prachtige bio over Nicky Hopkins: And on piano Nicky Hopkins. Vervolgens de Aalsterse Rockgeschiedenis in Onion Rock, een Welshe kijk op muziek door een liefhebber uit Cardiff. Drinking Cider with the roadies, 1971 Never a dull moment, Mick Farren Black Lleather jacket, Exile on main street en Zaki met Ondeugender Ouder worden. Ook 15 jaar Blues oan daa stoaze lieten we niet liggen.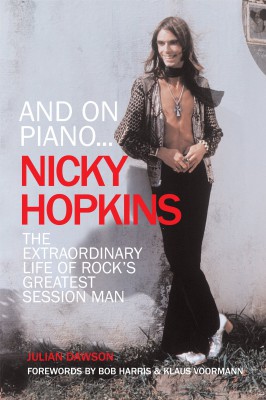 Overige boeken die door elkaar het vermelden waard zijn: Twenty-five Books that shaped America , Svetlana Aleksijevitsj – Wij houden van Tsjernobyl , Living in middle ages ten tijde van Chaucer, Guido van Meir – Corneel, Michael Jenkins – A house in Flanders, Martin Heylen – Terug naar Siberië, Sabine De Vos – Hoge hakken, Amy Shumer – Het meisje met de onderrugtattoo en om in eigen streek te blijven genoten we van: Lucas Vander Taelen – Het kostuum van mijn vader.
Het lijsternest 2018. Albums (vinyl-cd), 45 toeren (discolijst – rocklijst)
| | | | |
| --- | --- | --- | --- |
| | Artiest – titel | Type | Style |
| 1 | Tom Jones – Long lost suitcase | CD | Rock |
| 2 | The Kinks – The Kinks are thge village green preservation society | CD | Rock |
| 3 | Led Zeppelin – How the west was won remastered. | CD | Rock |
| 4 | Bob Seeger & the Last Heard – The complete Cameo recordings 1966-1967 | CD | Rock |
| 5 | The Hollies – Butterfly | CD | Rock |
| 6 | Runrig – Live at Celtic Connections 2000 | CD | Rock |
| 7 | Tom Petty and the heartbreakers – Anthology through the years | CD | Rock |
| 8 | Rod Stewart – Blood red roses | CD | Rock |
| 9 | Joe Bonnamassa – Redemption | CD | Rock |
| 10 | Eric Clapton – Life in 12 bars | CD | Rock |
| 11 | Paul Rodgers – Free Spirit CD/DVD | CD | Rock |
| 12 | Paul McCartney – Egypt Station | CD | Rock |
| 13 | Led Zeppelin – The song remains the same | CD | Rock |
| 14 | Steve Winwood – Greatest hits live | CD | Rock |
| 15 | Fill your head with rock | LP | Rock |
| 16 | Paul McCartney – Percy Thrillington | CD | Rock |
| 17 | The Who – live at the Fillmore East 1968 | CD | Rock |
| 18 | Golliwogs – Fight Fire | CD | Rock |
| 19 | Wings – Red Rose Speedway remastered + bonus cd | CD | Rock |
| 20 | Marianne Faithfull – Negative Capability | CD | Rock |
| 21 | Bob Dylan – Real Live | CD | Rock |
| 22 | Ana Popovic – Can you stand the Heat | CD | Rock |
| 23 | Roy Buchanon — Alligator | CD | Rock |
| 24 | Roy Harper – Return of the sofisticated beggar | CD | Rock |
| 25 | Bob Seger – I knew you when | CD | Rock |
| 26 | Jackie Lomax – Is this what you want | CD | Rock |
| 27 | Paul Rodgers – live Glasgow promotion | CD | Rock |
| 28 | Runrig -The big wheel | CD | Rock |
| 29 | Man – Original Album series 2 | CD | Rock |
| 30 | Ry Cooder – Jazz | CD | Rock |
| 31 | Les Paul – The New Sound | LP | Rock |
| 32 | Ilja de Neve Band – Wama Bama Mama | CD | Blues |
| 33 | Mike Bloomfield – Bottom Line Cabaret 31.3.74 | CD | Rock |
| 34 | Tony Joe White – Warner archives | CD | Rock |
| 35 | Elvis Presley – From Elvis in Memphis | CD | Rock |
| 36 | Tom Jones – The lead and how to swing it | CD | Rock |
| 37 | Rob Hoeke Rhythm & Blues group – The singles collection | CD | Rock |
| 38 | Andy Fairweather Low – The very best of The Low rider | CD | Rock |
| 39 | Erik Burdon & the Animals – Every one of us | CD | Rock |
| 40 | Eva Cassidy – Live at Blues Alley | CD | Rock |
| 41 | Ian Hunter – Live | LP | Rock |
| 42 | Ronnie Wood – Slide on this | CD | Rock |
| 43 | Black Widow – Come to the Sabbath The Anthology | CD | Rock |
| 44 | Ben Harper – Diamonds on the inside | CD | Rock |
| 45 | The Moody blues – A question of Balance | CD | Rock |
| 46 | Rolling Stones – 12 X 5 | CD | Rock |
| 47 | Procol Harum – The essential Collection 1967-1991 | CD | Rock |
| 48 | The Doors – live at the Isle of Wight festival 1970 | CD | Rock |
| 49 | Donovan – From a garden to a flower | CD | Rock |
| 50 | Rod Stewart – Vagabond Heart | CD | Rock |
| 51 | Candy Dulfer – Candy to the mexx | CD | Rock |
| 52 | Blue Cheer – Goodtimes are so hard to find | CD | Rock |
| 53 | Dicky Betts – Atlanta's burning down / Great Southern | CD | Rock |
| 54 | Sixties Nuggets – The golden years of Dutch Pop Music | CD | Rock |
| 55 | Robert Gordon & Chris Spedding – It's now or never | CD | Rock |
| 56 | The Troggs – Hip Hip Hooray | CD | Rock |
| 57 | Jerry Jeff Walker – Jerry Jeff | LP | rock |
| 58 | Hollestelle – Hollestelle | LP | Rock |
| 59 | Bad Company – Bad Company | LP | Rock |
| 60 | Richard & Linda thompson – …in concert, november 1975 | CD | Rock |
| 61 | Jet Harris & Tony Meehan – Diamonds and other gems | CD | Rock |
| 62 | John Mayer – Continuum | CD | Rock |
| 63 | Regina Spektor – What we saw from the Cheap Seats | CD | Rock |
| 64 | Harper's Bizarre – Feelin' Groovy: the best of | CD | Rock |
| 65 | Cilla Black – Original Album series | CD | Rock |
| 66 | Wales in Union – 20 Anthems to inspire Welsh pride and Passion | CD | Rock |
| 67 | Leon Redbone – Whistling in the wind | CD | Rock |
| 68 | Al Di Meola, John McLaughlin, Paco de Lucia – Friday Night in San Fransisco | CD | Rock |
| 69 | De Machines – A world of machines | LP | Rock |
| 70 | Judy Collins – So early in the spring | LP | Rock |
| 71 | Ozark Henry – Crusade in Jeans | CD | Rock |
| 72 | Prog Rocks! 5CD | CD | Rock |
| 73 | Bonnie Raitt – Give it up | CD | Rock |
| 74 | Otis Rush – I can't quit you baby The blues collection | CD | Blues |
| 75 | Sheryl Crow – Tuesday night Music with live CD | CD | Rock |
| 76 | Sheryl Crow and friends – Live from Central Park | CD | Rock |
| 77 | Muddy Waters – London Sessions | CD | Blues |
| 78 | Frank Zappa – Apostrophe | CD | Rock |
| 79 | Rick Wakeman – The Myths and legends of king Arthur and the Nights of the round table . | LP | Rock |
| 80 | José Feliciano – Fireworks | LP | rock |
| 81 | Sandy Nelson – Drums a go-go | LP | Rock |
| 82 | Suzi Quatro – Suzi and other four letter words | LP | Rock |
| 83 | Tina Turner – Tina's wildest dreams Bonus CD | CD | Rock |
| 84 | Poco – Legacy | CD | Rock |
| 85 | Jeff Healey Band | CD | Blues |
| 86 | Randy Newman – Good old boys | LP | Rock |
| 87 | Joey Dee and his Starliters – Rock Story | LP | Rock |
| 88 | Rod Stewart – A night on the town | CD | Rock |
| 89 | Peter Gabriel – Shaking the tree | CD | Rock |
| 90 | Raymond Froggatt – Songwriter | CD | Rock |
| 91 | Chi Coltrane – Road to Tomorrow | LP | Rock |
| 92 | The Guess Who – Flavours | LP | Rock |
| 93 | The Rosenberg Trio – Gypsy Swing | CD | Blues |
| 94 | Kings of Skiffle | LP | Rock |
| 95 | The Warner Bros Music Show | LP | Rock |
| 96 | Cornelis Vreeswijk – Liedjes voor de Pijpendraaier en mijn zoetelief | LP | rock |
| 97 | Alan Stivell – a L'Olympia | LP | rock |
| 98 | Eddie Mitchell – Mr Eddie a Bercy 97 | CD | Rock |
| 99 | Adam Green – Sixes & Sevens | CD | Rock |
| 100 | Roger Waters – Ca Ira There is hope. Opera | CD | Klassiek |
Disco 45 singles
Gloria Gaynor – How high the moon
Alicia Bridges – I love the nightlife
Donna Summer – Mac Arthur Parc
5000 Volts – I'm on fire
Spinners – Working my way back to you
Van McCoy – Soul Cha Cha
George Mc Crae – I can't leave you alone
Jimmy "Bo"Horne – Dance across the floor
Laurent Voulzy – Rock Collection
The Tramps – Zing went the strings of my heart
Jimmy James and the vagabonds – I'll go where your music takes me
K.C. And the Sunshine Band – That's the way (I like it)
MFSB – TSOP
Kool and the Gang – Ooh la la la
Sheila & B devotion – Singing in the rain
Viola Willis – Up on the roof
Al Hudson & the partners – You can do it special US Disco Mix
Freddie James – Get up and boogy
Chic medley
The Four Seasons – Oh what a night
Miami Sound Machine – Dr. Beat
Eddy Grant – I don't wanna dance
Jimmy James – Now is the time
Indeep – Last night a DJ saved my life
Sylvester – Dance (disco heat)
Sister Sledge – He's the greatest dancer
Jimmy James and the vagabonds I'll go where your music takes me
Jim Gilstrap – Swing your daddy
Donna Summer – Bad girls
Donna Summer – She works hard for the money
Eruption – One way ticket
Donna Summer – State of independence
Artiest – titel. 45 T singles
J.J. Light – Heya heya
Booker T & teh Mg's – Time is tight
Chicago Transit Authority – I'm a man
The Moody Blues – Nights in white Satin / Singer in a rock and roll band
Sultana – Titanic
Blue Ridge Rangers – Hearts of Stone
Aretha Franklin – The Weight
Emerson Lake & palmer in concert – Peter Gunn/Knife edge
Honeydrippers – Sea of love
Zen – Hair
Rod Stewart – I know I'm losing you
Richard Harris – MacArthur parc
Paul McCartney and Wings – Coming Up live version
Paul McCartney – Spies like us
Bob Seger – If I were a carpenter
Chip Taylor – Same ol' story
The Band – Theme from The Last Waltz
Hot Legs – Neanderthaler Man
Paul McCartney & Wings – Jet
Fisher-Z – Marliese
The Romantics – What I like about you
Rod Stewart – Every beat of my heart
Donovan – The Hurdy Gurdy Man
Gary US Bonds – This little girl
Donovan with Jeff Beck Group – Barabajagal
Slade Look what you done
Georgie Fame & Alan Price – Rosetta
Slade – Gudbey T'Jane
Plastic Ono Band – Give peace a chance
Roger Waters – The pro's and Fons of hitchhiking
Leo Sayer – When I need you
Lulu – Take your mama for a ride
Mick Jagger & David Bowie – Dancing in the street
Rod Stewart – Some guys have all the luck
Georgie Fame – Ballad of Bonnie and Clyde
Rod Stewart – Tonight I'm yours
Barry Ryan – Love is love
Kevin Johnson – Rock and roll
Kim wilde – You keep me hanging on
Kirsty MacColl – A New England